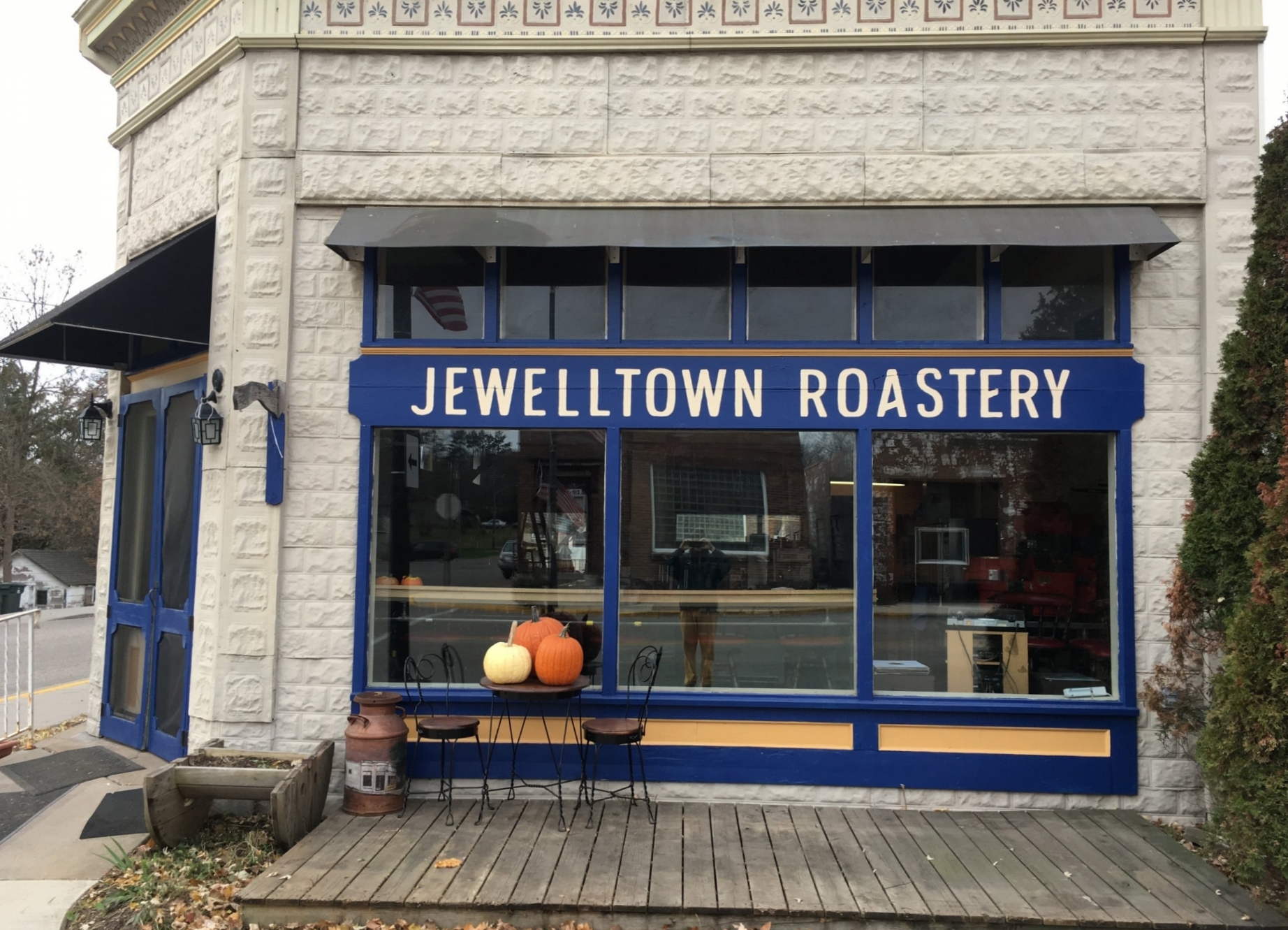 Come visit us in Star Prairie, Wisconsin!
We are so excited Jewelltown Roastery, Coffee Shop, Market and Cafe is now open! We have coffee, espresso drinks and baked goods. We have locally sourced breakfast and lunch. Check out our menu!
The market (always developing) will be fresh produce and products from local farmers. We currently have meats from Johnson Family Pastures, Blackbrook Farm, Whetstone Farm and others. We also carry Squeaky Colleen goat milk Soaps, Skinny Jakes Fat Honey, and Red Clover Herbal products. There is often something new!
Check out the events page and follow us on social media for up-to-date events.
We are located 23 miles from Stillwater, MN (across the new bridge) and 5 miles north of New Richmond, WI, at the intersection of highway 65 and county M.
Contact Quinn at quinn@jewelltownroastery.com
Phone
(715) 494-1090
Hours
6:30am-3pm M-F
8am-4pm Saturday
8am-3pm Sunday
Location
301 Main Street
Star Prairie, WI 54026